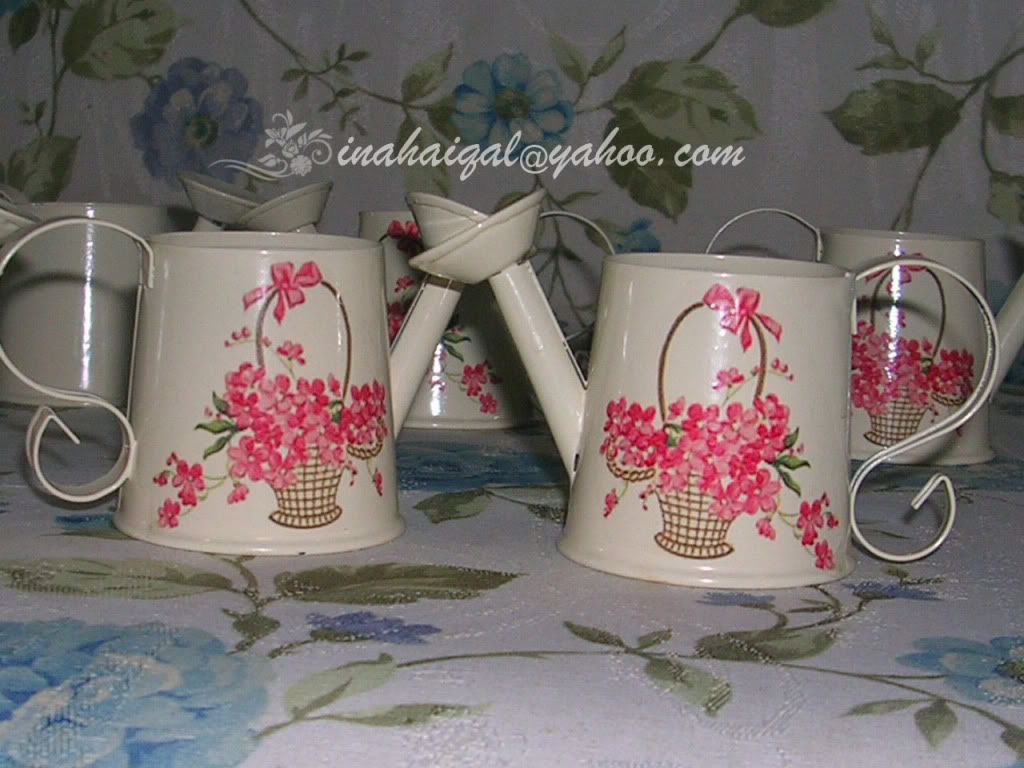 Mini watering can
Color: Cream Only
Stock : Plain Mini Watering Can, RM6
Mini Watering Can with decal, RM8 or above.
These are some of the samples of Mini Watering can. The decal with this pink flowers in basket, currently out of stock. There are other flowery decals which I have yet to upload (may not even upload due to time constraint)
To purchase, contact Inahaiqal via SMS at 013-6301506.